This product has been discontinued and is no longer available. Information here is for reference only.
Norac Marine Furniture supplies high quality furniture and fittings for merchant shipping and offshore installations.
Norac Marine Furniture was established, with NORAC as the major shareholder, to market and sell standard and bespoke furniture and furnishing solutions to the international shipping and offshore market.
Furniture from Norac Marine Furniture is manufactured by the renowned T & H Furnishing Industries Inc. in the Philippines, which have long traditions of production of furnishing for ships, as well as hotels and office buildings.
Norac Marine Furniture is acknowledged for its excellent design and quality at competitive prices. Furniture and interiors are supplied as standard products or are customised to the customers' specifications. Our furniture is made from various materials and features surfaces constructed for a long lifetime of practical use in crew cabins, dayrooms, meeting rooms, offices and on the bridge deck.
Please contact us for more details.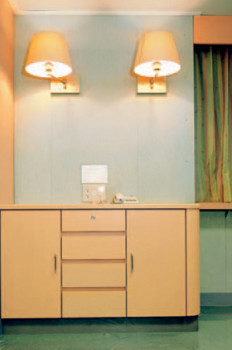 Manufacturer
Details