This product has been discontinued and is no longer available. Information here is for reference only.
ROOF AND DECK PANELS
Further development of the "Omega" concept by BD has culminated in the certification of the HD (Heavy Duty) range of products. A range that covers all A and H Class firewall requirements for both Internal and External use.
The HD Deck panel system is used as an "External Roof Deck System" and as an "Internal Deck System". The range available is from A0 to A60.
Although classified as a non-load bearing system the very nature of a deck requires structural loading within everyday use and within a fire situation. The BD A60 rated deck system was fire tested under load conditions. From these test results we are able to design the secondary steel support structure necessary to achieve project specific load conditions.
DETAILS
Encapsulated insulation and completely flat surface eliminates the need for floor- levelling screeds.
Up to a 30% weight saving can be achieved over conventional steel deck construction.
Up to 35% saving can be achieved over conventional deck fabrication and installation times.
Fully detailed design drawings and structural calculations are available from BD Systems Ltd.
All weights shown are for the fully installed system and include all profiles.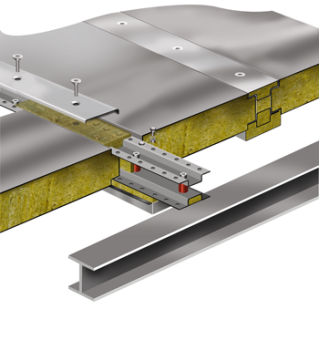 Description
Fire Class
Standard
Width (mm)
Panel Height
(Up to/mm)
Module Width
(mm)
Thickness
(mm)
Weight (Kg/m2)
Sound Reduction
(dB)
Thermal
Insulation
(W/m2 K)
Application
BD.DECK-100
A0- / 1 hour
600
6000
-
100
48.35
48
0.32
Internal Decking
BD.DECK1-100
A60 / 1 hour
600
6000
-
100
50.02
48
0.32
Internal Decking
BD.DECK2-100
A60 / 1 hour
600
6000
-
100
50.02
48
0.32
External Roof Decking
Details