With many years of experience and specialised competence, Norac AS offer fully fitted wet units. The Norac modular wet units are ideal for marine accommodations, from cruise ships to offshore installations.
The Norac wet units, whether standard or custom made, are manufactured according to the strictest rules and regulations and are fabricated from only first class materials.
In our design the emphasis is on using durable solutions to ensure maximum quality, comfort and well-being of our customers, whether being a ship owner, ship yard or end user.
The units are manufactured with great deal of consideration given to the ease of handling and installation.
Throughout the production process the units are subjected to strict quality control to ensure that all of our materials conform to our policy of supplying only first class quality.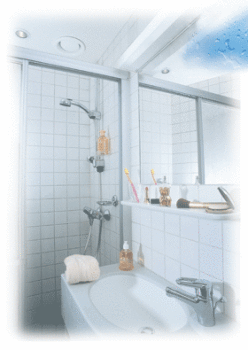 Fire Class

B15

Notes

Aluminium construction. Prefabricated modular wet units for all types of marine accommodations also available in light weight, non-corrosive aluminium - B15 class. Weight reduction as much as 20-25%.

Manufacturer
Details